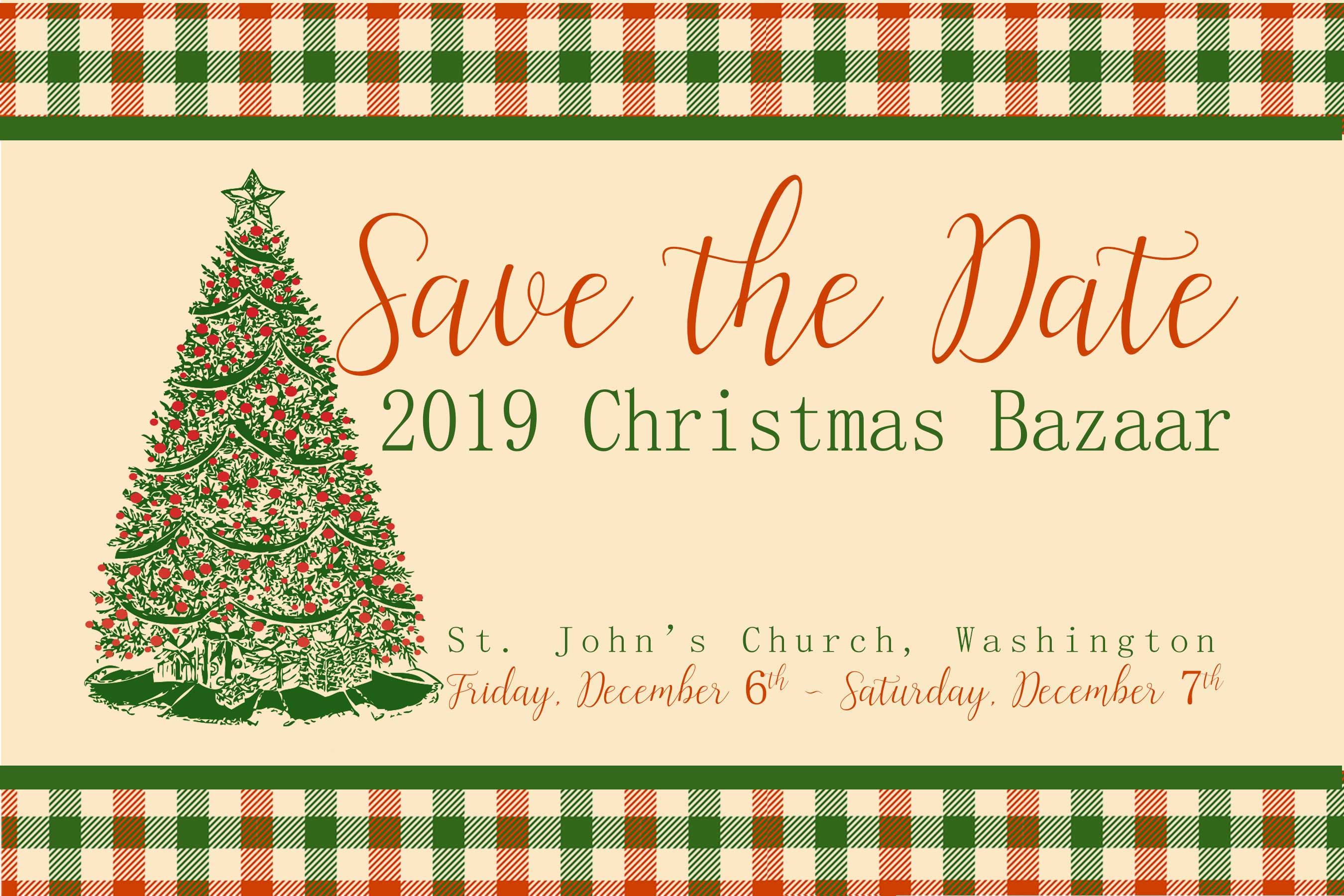 The Preview Party is Friday, December 6th from 6:30 pm - 9:00 pm
Holiday Shopping is Saturday, December 7th from 9:30 am - 4:00 pm
2018
~~~~~~~~~~~~~~~~~~~~~~~~~~~~~~~~~~~~~~~
~ Thank You ~
We share our heartfelt thanks for all those who planned, supported and contributed to the uplifting spirit of St. John's Christmas Bazaar – 2018.
It was a resounding success…attended by well over 100 people at the Friday night preview party and streams of people who shopped the marketplace and tag sale on Saturday and Sunday.  A very special thank you to all the volunteers and vendors who carried out the spirit of hard work that it takes to put on such a wonderful event.
We are especially grateful for the generosity of all the merchants, parishioners and friends of the Church who donated all the items for the silent auction, the mystery tree, and the marketplace and tag sale shopping.  Thank you.
Below are some really wonderful images of The 2018 Christmas Bazaar!
One of the Silent Auction events - Gourmet Dinner with Wine Pairings was held on January 5, 2019.  Enjoy these images below