LAY READERS AND CHALICE BEARERS
St. John's currently has 21 parishioners who have been licensed by the Diocese to serve as Lay Readers and Chalice Bearers.
GREETERS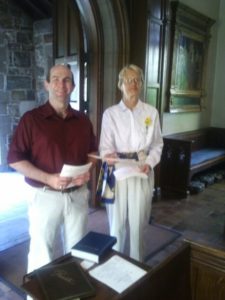 The Greeters are the face of St. John's on Sunday morning, welcoming both visitors and members of the Parish at the door.
LAY EUCHARIST MINISTERS (LEMS)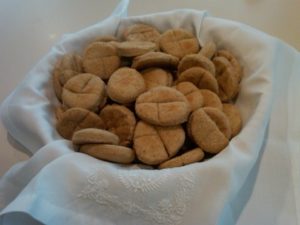 The role of LEMS at St. John's is extremely important. It is the way members of our community of faith who are unable to attend Sunday services can receive the Eucharist and continue to feel a part of the Parish. It is also an opportunity for the congregation to keep abreast of what is happening in the lives of our parishioners who may be ill, infirm or isolated so that we can know how we can more fully serve their needs.