Due to COVID-19 and the recommendations of our state government, we have moved most of our events online until further notice. The leadership of St. John's Church is actively monitoring the COVID-19 developments as it relates to the safety and well-being of our staff, members, and local community. Your safety is our top priority. We will continuously monitor the counsel of our government officials and the Episcopal Church of Connecticut, and keep you informed of updates pertaining to any St. John's events, live services and/or gatherings.
The health and safety of the most vulnerable in our congregation and community remains the highest concern to St. John's. Remember that many in our communities are not vaccinated; those who are immuno-compromised, and those who have chosen not to be vaccinated for other reasons. 
This, and every Sunday, we invite you to join us in-person or online with your family and friends at 10am on Facebook. Please check back often for upcoming events that engage with our ministries online.
Upcoming Events and Announcements
~ANNOUNCEMENTS AT A GLANCE ~
COFFEE HOUR has resumed after the 10:00 Service. Click HERE to signup to host.
SATURDAY FAMILY SERVICE, On the second Saturday of each month at 5pm - October through May and starting on October 8th at 5pm. - see below
LENTEN MEDITATIONS
Booklets with daily meditations for Lent
Are available in the Church or Parish Office
Practicing Compassion with All Your
Heart, Soul, Strength, and Mind
A Living Compass Seasonal Resources
Designed for the use as an individual reflection or for group study, this guide Provides a foundation for seeking a deeper experience of Lent, an Experience that will help prepare us for the true meaning of Easter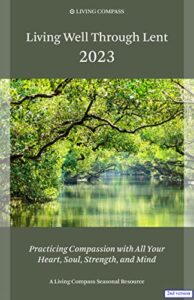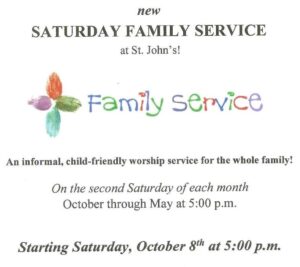 HOLY WEEK SERVICES AT ST. JOHN'S
Sunday, April 2nd, 10:00 a.m.
       Palm Sunday Service, with chanting of the Passion
Thursday, April 6th, 6:00 p.m.
Maundy Thursday Service, with foot-washing
Friday, April 7th, 12:00 noon
       Good Friday Stations of the Cross
Sunday, April 9th, 6:15 a.m.
       Ecumenical Sunrise Easter Service
                           at the old stone church in New Preston
Sunday, April 9th, 10:00 a.m.
       Easter Sunday Festival High Mass
Sunday, April 9th, 11:30 a.m.
       Children's Easter Egg Hunt
Saturday, April 15th, 5:00 p.m.
       Family Service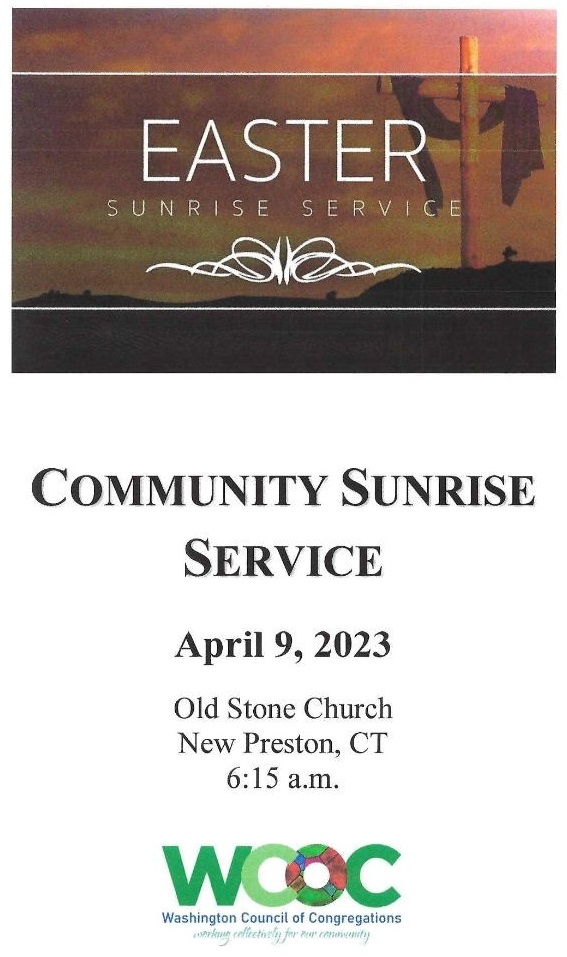 The Washington Refugee Resettlement Project (WRRP) is an IRIS Community Co-Sponsor!
Check out their website for more information, at www.wrrp.net.
If you would like to VOLUNTEER for one of the many teams needed, please fill out the Application online, at https://www.wrrp.net/volunteer

If you want to make a DONATION to support our efforts, Click HERE
If you want to stay connected, sign up for UPDATES, add your email here: https://www.wrrp.net/events.
"It takes a village to settle a refugee family!"
ADULT BIBLE STUDY
"The Book of Genesis", Friday at 10:30 a.m. Beginning February 3rd
Fr. Geoff, our Priest-in-Charge, is leading a serious weekly study of the Book of Genesis The class is open to all interested persons in the community. BYOB, bring your own Bible.  Spread the word!
NEW BOOK SELECTION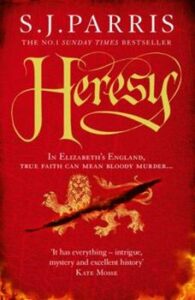 S. J. Parris "Heresy" current selection to be discussed via ZOOM in March, 2023.
In Queen Elizabeth's England, true faith can mean bloody murder.
The St. John's Reading Club is open to the public and meets regularly via ZOOM to discuss a novel previously selected. It is assumed that all participants will have already read the book by the time of the meeting, at which all will be welcome to discuss their reactions to the work with all the others gathered.