Worship at St. John's Episcopal Church
In its worship life St. John's seeks to give expression and meaning to its belief in the Anglican notion that Scripture, Reason, the Sacraments and apostolic Tradition offer us a glimpse of the Holy and enrich our spiritual and devotional lives.
We are progressive in our understanding of the Church's mission to bring Christ to all people, orthodox in our theology, traditional in our liturgy and catholic in our devotional practices.
Music is a central and vibrant part of St. John's worship life where it is recognized as a powerful force in praising God, and as a means of supporting and giving thanks for the community in which our life is nurtured.
SERVICES
 Sundays – School year: 8am and 10am.  Summer months: 9am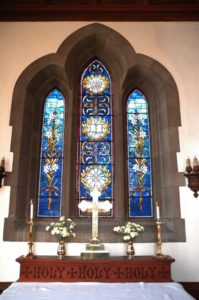 During the summer, from July until after Labor Day, there is a single service celebrated at 9:00 am according to Rite II.
Throughout the rest of the year, Low Mass is celebrated at 8 a.m. every Sunday in the Lady Chapel. Although the service is celebrated according to Rite I from September through May, the feeling of the worship is relaxed and intimate. From June through August, the service is conducted in Rite II.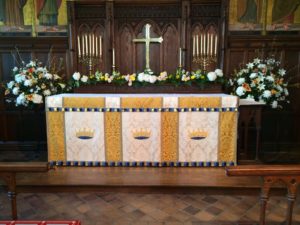 Choral Eucharist is celebrated according to Rite I at 10 a.m. every Sunday in the main sanctuary. The services seeks to elevate the experience of worship, to offer a glimpse of the transcendent, through a liturgy, traditional in form but vibrant in spirit, beautiful music and preaching grounded in scripture inspired by scholarship and in touch with the reality of contemporary life.
DAILY OFFICE
During Advent and Lent, Morning and Evening Prayer are offered on weekdays in the Lady Chapel.
For a complete schedule, please call the Church Office, 860-868-2527.
WEEKDAY EUCHARISTS
During Advent and Lent, Low Mass is celebrated at 5:30 p.m. in the Lady Chapel on Fridays, followed by a simple supper in the Parish Hall Library/Music Room.
PRIVATE PRAYER
The Church remains open at all times for private prayer.