Upcoming online events at St. John's
Please enjoy and share in our online opportunities to gather and grow as a church!
Here is what's happening and how we can stay connected:
St. John's Online
We'd like to remind you that you are what make St. John's a community. St. John's Episcopal Church is more than simply a building where we worship. It is you, the body of Christ, who make up the true church. At times when we are unable to gather in person, we remain committed to exploring new ways to love and serve and be with one another. We remain focused on our mission and caring for God's people with compassion.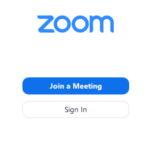 Zoom
Join in an online meeting
Text Messaging with Remind
Join by text: Participants text a unique code to a Remind phone number. The Remind number is 81010. To join in our text messaging updates and reminders, text @stjohnsct to 81010.
Join online: Visit remind.com/join and enter the code @stjohnsct along with your mobile phone number. You will get text notifications at the number you entered.
Join from your inbox: Send a blank email to stjohnsct@mail.remind.com. You will get a response with more instructions.
Are you getting our Eblast?
If you haven't already, join our mailing list to stay abreast of news at St. John's