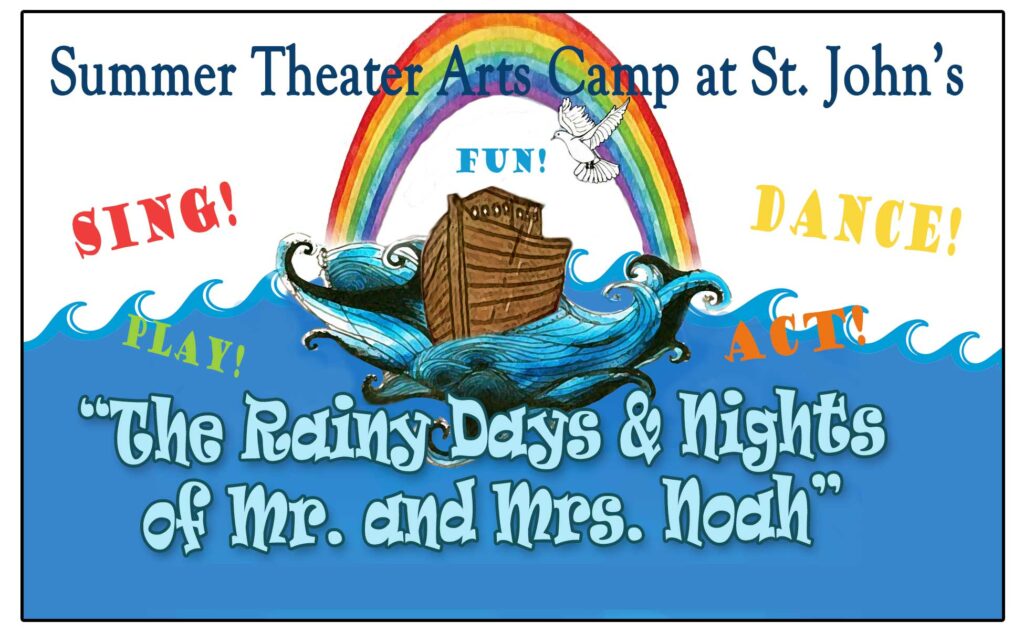 St John's Church Presented

St. John's Church offered a three week summer theater and musical camp for area children. The children were introduced to the magic of theater arts– acting, dancing and singing. The camp culminated in two joyous performances of an original work based on the story of Noah's Ark in the beautiful Ehrick Rossiter designed church. The play was written and directed by Tom Dulack specifically for this event.
Tom reports : The shows were everything and more that we hoped to achieve when we started planning in March and April. I have never been more gratified nor felt more vindicated by a performance in my entire career in theatre. My partner Heather Lipson Bell felt exactly the same way. We had a Russian-speaking student who did not understand English. But somehow she understood everything and was a creative force in the show, along with her older sister, who did know some English and often translated for her. We had kids with ADD who overcame their shyness and nerves and attention span problems and became group leaders and shone in performance. We had young people who did not want to be there the first week of the camp, and who ended basking in the joy of their own performances. It really was all a kind of miracle, underlined by the golden evening sunlight flooding through the windows both Friday and Saturday as if on cue!
Finally something has to be said about Bishop Keith and Suzie. The entire success of this extraordinary weekend can be traced directly back to them, their optimism, their encouragement, their friendship, their belief that this could and must happen the way it did. They have been a very great gift and a blessing to this church during their time here, and don't tell me that Keith did not have anything to do with ordering up those sunset lighting effects!
Some pictures of the evening ~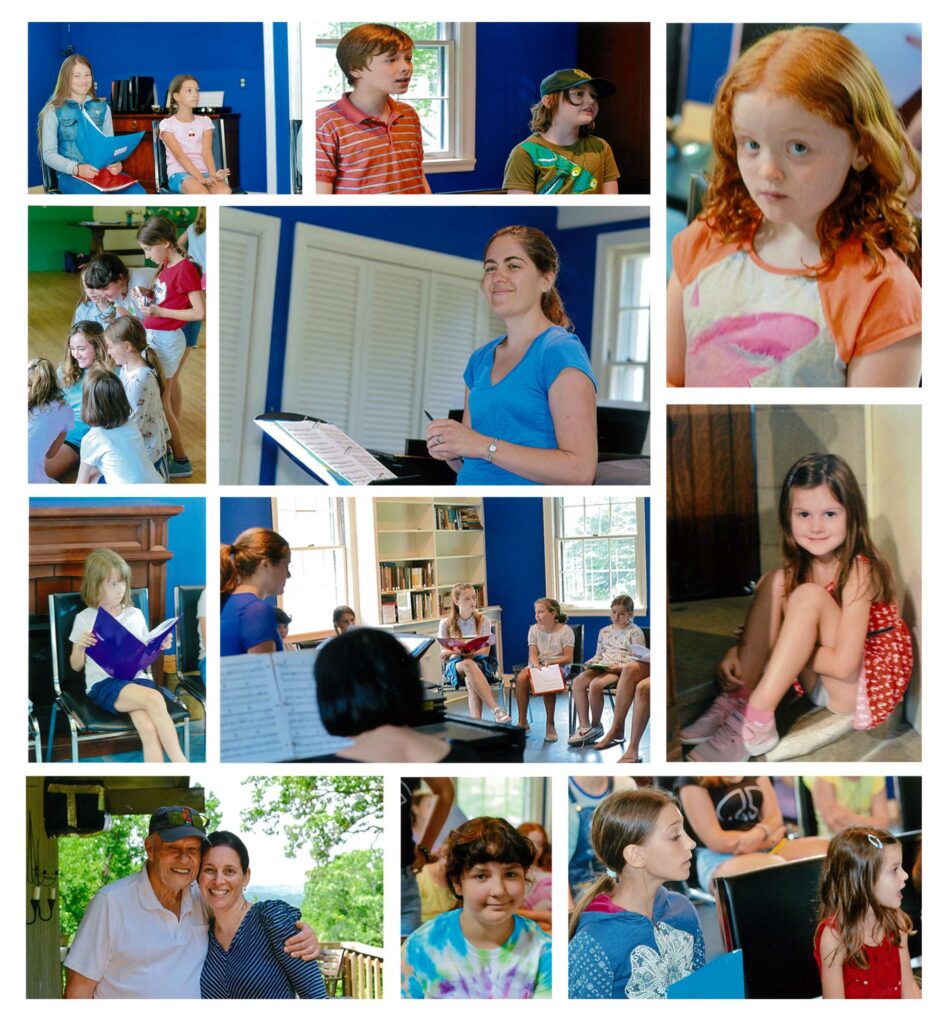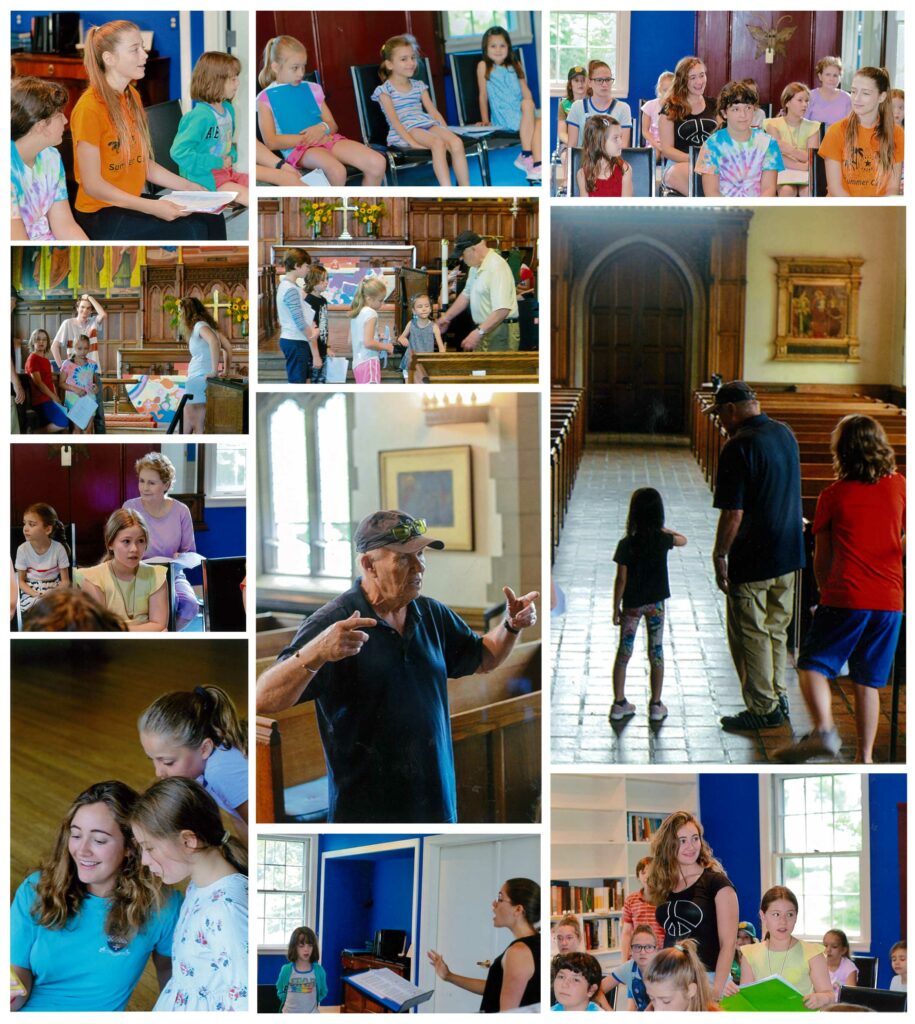 TOM DULACK is an award-winning playwright, novelist, and director. His play Incommunicado won a Kennedy Center Prize for New American Drama, and Friends Like These won the Kaufman and Hart Prize for New American Comedy. Among his other plays, which have appeared on and Off-Broadway as well as in leading regional theaters around the country, are Breaking Legs, Diminished Capacity, Francis, York Beach, Just Deserts, Solomon's Child, 1348, Shooting Craps, and The Elephant & Mrs. Rossetti. His novels include The Stigmata of Dr. Constantine and The Misanthropes. He is also the author of the theater memoir In Love With Shakespeare. Between 2005 and 2016, he wrote and directed over 40 of the New York Philharmonics Young Peoples Concerts. He is also professor of English Literature at the University of Connecticut.
HEATHER LIPSON BELL works nationally and internationally on both stage & screen. She holds a bachelor of fine arts degree from the Boston Conservatory. She has appeared with the New York & Los Angeles Philharmonics; Los Angeles, Dallas, Palm Beach & Boston Lyric Opera companies; Boston & South Dakota Symphony Orchestras; Pasadena Symphony & Pops; at the Hollywood Bowl; and with City Ballet of Los Angeles, Helios Dance Theatre, La Danserie, South Bay Civic Light Opera, Cabrillo Music Theatre and Odyssey Dance Theatre. Her film credits include Academy Award winners The Curious Case of Benjamin Button and West Bank Story. She is currently founder & creative director of Performing Arts For All featured in the award-winning short documentary FREEZE! Try Again; Director of Education at MUSE/IQUE; Assistant Director/Guest Teaching Artist with LA Opera education department; Dancer with White Crane Dance Theatre and a Wharton Performance certified flexibility technician.