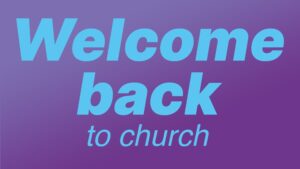 St. John's has resumed in-person worship at both 8:00 a.m. & 10:00 a.m. The 10:00 am. Sunday Service will continue to be live-streamed to both the St. John's Facebook and St. John's YouTube pages, for those who cannot or do not wish to attend in-person.  During this time, please feel free to reach out to The Rev. Dr. Geoff Hahneman - ghahneman@gmail.com.
Currently the Parish Office is only opened on Wednesday.  The Parish Administrator is working mostly from home, as directed.  Parishioners are asked to contact her by office email or voice mail - stjohnschurch@snet.net ~ 860.868.2527
In addition to our In-Person 8am and 10am services, we are "live streaming" our 10 am worship services on the St. John's Facebook page. Click HERE to learn ways YOU can stay connected with St. John's during this time.